Get More Traffic from Google Search
Google PPC (Pay-Per-Click) is a strategy where you can bid on keywords in search engines. Google PPC is an exceptional service because:
By running Google PPC ads, you can get clicks to your website by paying a small fee per keyword.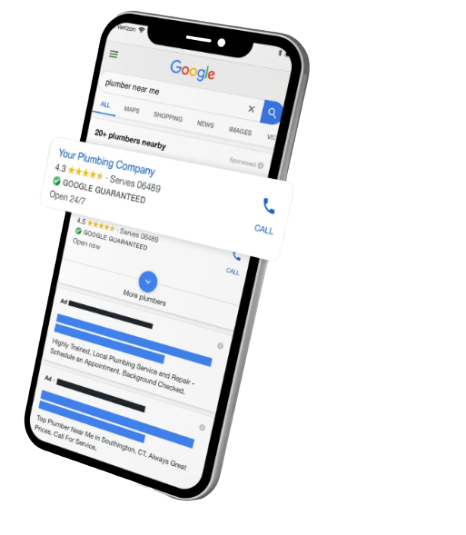 How Google Ads Work for You
Say you're a dentist in Nassau County and someone types in "dentist Nassau" into Google.
With Google PPC ads, your listing appears at the top of the result as a "sponsored ad" and the user clicks on your result.
Your business pays for the click and you now have a chance to convert your website visitor into a customer.
Seal The Deal With Remarketing
An essential, but often overlooked aspect of PPC campaigns is remarketing. It's your way as a business to follow up with those visitors who showed interest in your product or service, but didn't purchase while they were on your website. Remarketing allows you to display ads as banners on their devices using advanced tracking, cookie placement, and Google Ads. This way you can capture their attention again and give them that last nudge they need to go back and purchase from you.
Think about when you search for something online, and then you start seeing ads for it on another website or app. This is exactly what remarketing is, and it's an extremely effective tool to close more sales and get people to reach out to you. Since these ads are targeted only towards those who already showed interest, you can be certain that your remarketing efforts are pinpointing those potential clients who are already considering you, and are on the verge of buying.